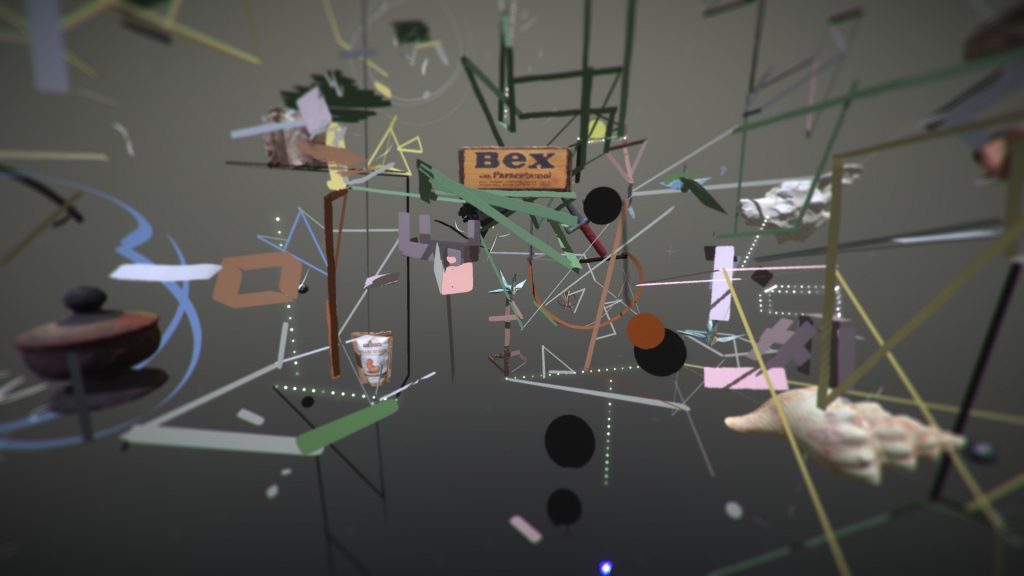 The Keepsakery, developed with Warren Armstrong, is a walk through virtual reality Wunnderkammer that houses 3D scanned objects and recorded stories donated by members of the public during an experimental residency at Testing Grounds, from 23 July to 5 August 2018. The project was presented at Experimenta Social during Melbourne Art Week 2018.
This residency provided the space and opportunity to experiment and combine Tilt Brush drawings with 3D scanned objects, hand tracker and located sound into an immersive VR experience that participants can touch, listen to, and walk through. Contributors were invited to share their domestic treasures with us which we scanned, using a Shining Einscan Pro and a Structure Sensor, then we placed the objects, using Unity Gaming Engine, into a hand drawn virtual architecture along with a sound recording about the object told by the owner.
It was an awesome opportunity to develop this VR artwork and watch audiences interact with, and hold some of Melbourne's virtual stories and keepsakes. It has been a pleasure to discover what treasures Melbourne holds dear and share them with other during Melbourne Art Week.
Thank you to all the contributors, we couldn't have done it with out you.
Special thanks to Testing Grounds and Experimenta Social for the opportunity to develop the work further.