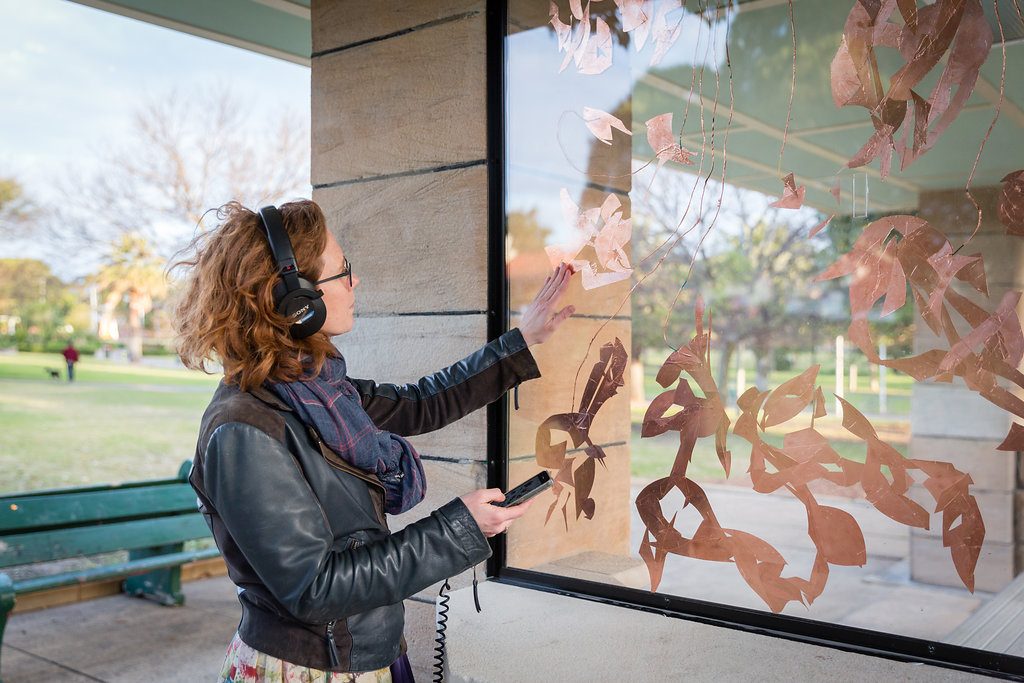 This interactive public artwork and phone app installed at Enmore Park heritage bus shelter, Sydney, from Sydney 4th August – 30th October for the Perfect Match Festival 2017. Supported by Inner West Council Arts and Culture Grant.  

Download free phone app from http://www.soundcommunities.net/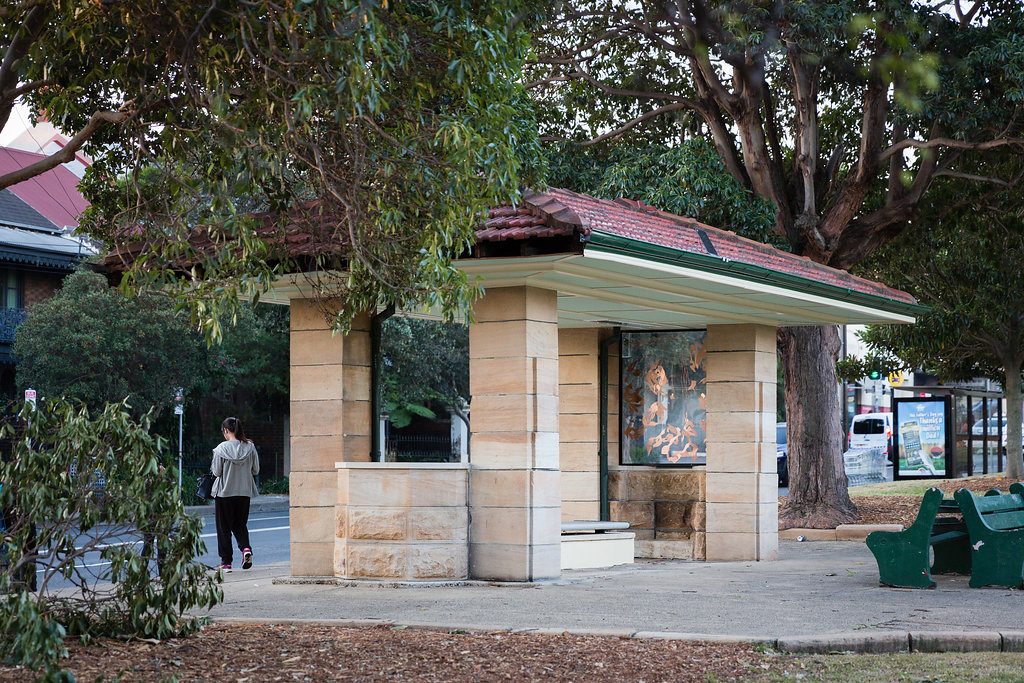 In the bus shelter itself, there is a touch sensitive copper tape drawing mounted on a large sheet of acrylic plastic. When a visitor arrives at the site and opens the app, the app will pair with a bluetooth circuit attached to the drawing. When the visitor then touches the drawing, they will hear binaurally recorded sounds and stories of communities and community spaces and initiatives in Sydney's Inner West.
Thank you to all the audio contributors.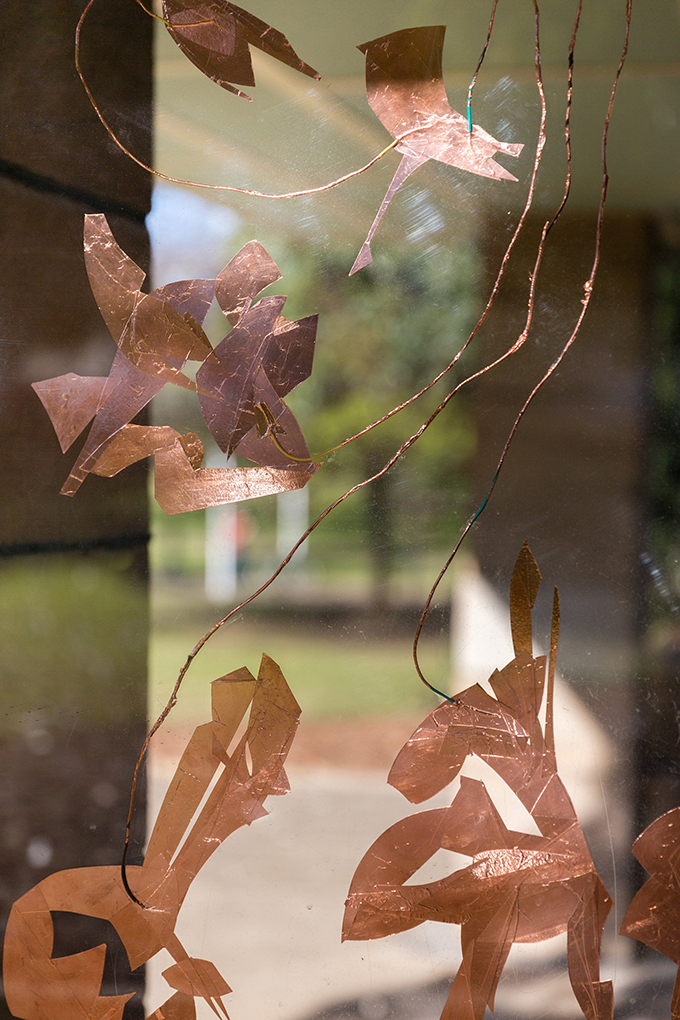 Thank you Amy Piddington for the images.