Sound Chart @ Articulate Project Space
This room scale touch responsive installation maps the soundscapes of Sydney Harbour. Hand drawn using conductive paint and tape directly onto the walls and floors at Articulate Project Space, Sydney.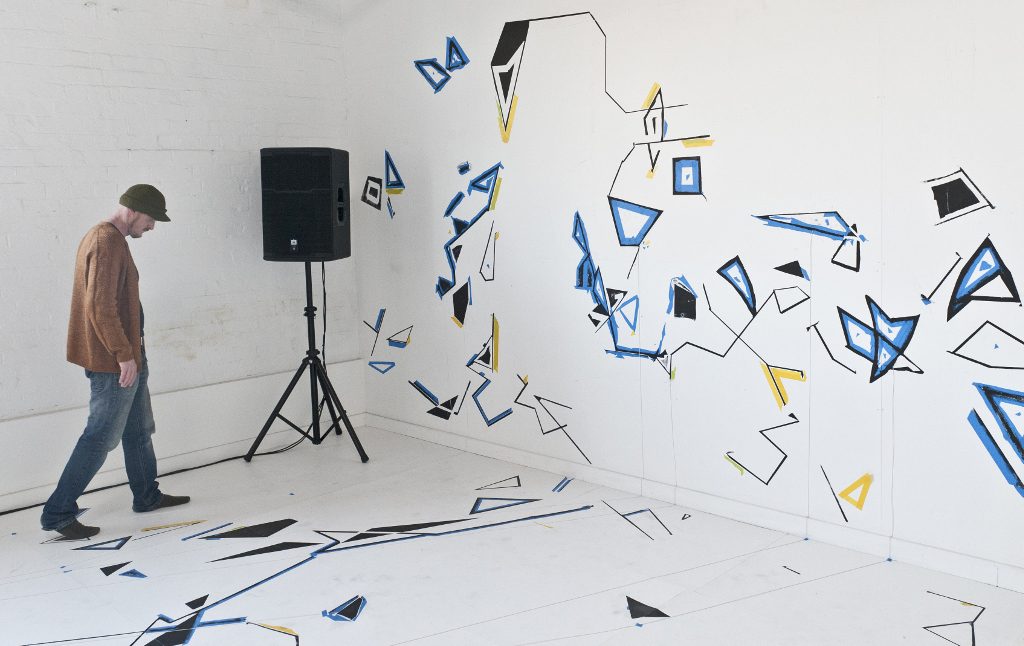 This 5 x 5 x 5 m drawing charts nautical markers of Western waterways and houses 22 audio recordings of this iconic waterway including: iced drinks at Pier One, underwater hydrophone, random Bob at Diamond Bay, fishing tackle, waves breaking on shore Bondi, halyards at CYCA, to frogs at Homebush bay, seagulls devouring chips, to ferry trips to cockatoo island.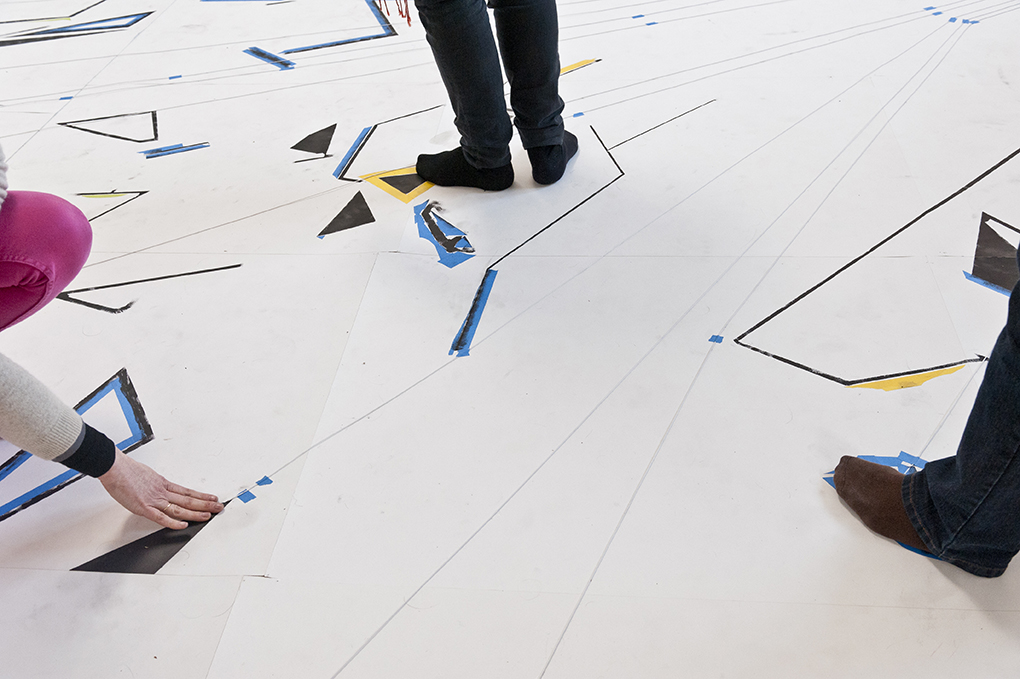 The soundscapes are accessed by audience members touching the drawn works across the walls and floors at Articulate Liechhardt. Made in collaboration with Warren Armstrong this site responsive experimental work explores ideas of map making, sonic places, community interaction with sound.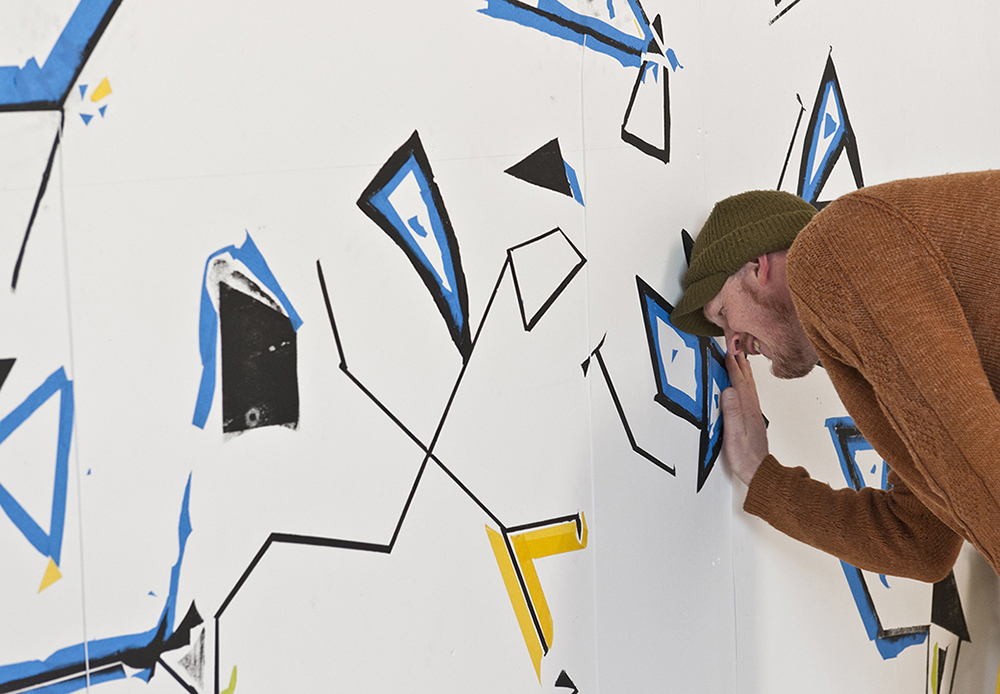 The project uses Bare Conductive Touch boards, binaural field recordings, laptop and capacitive circuitry.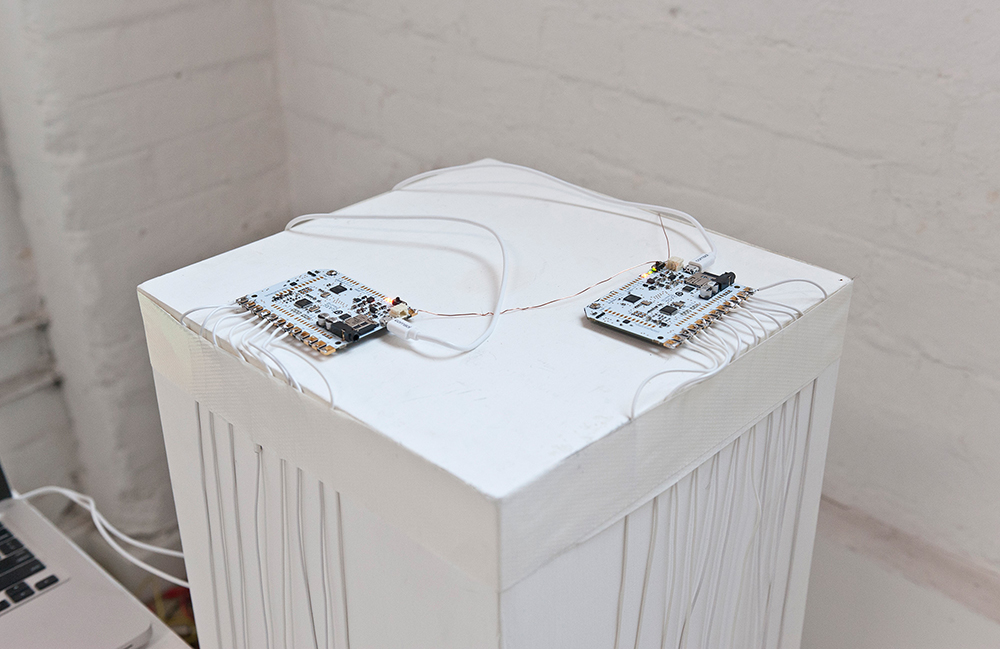 Documentation Peter Morgan and Victoria Silk Productions.